Today I wanted to share a few of the fall activities that kept us busy!
We visited a corn maze and picked up some dried corn and used our fine motor skills to pick out the kernels with tweezers. It took the kiddos a while to do this but they quite enjoyed it.
We also made these scarecrows by decorating a paper bag, stuffing it with straw and then tying it onto corn stalks with yarn. I think they turned out great!
We threaded fruit loops onto spaghetti sticks stuck in play dough. Great fine motor fun!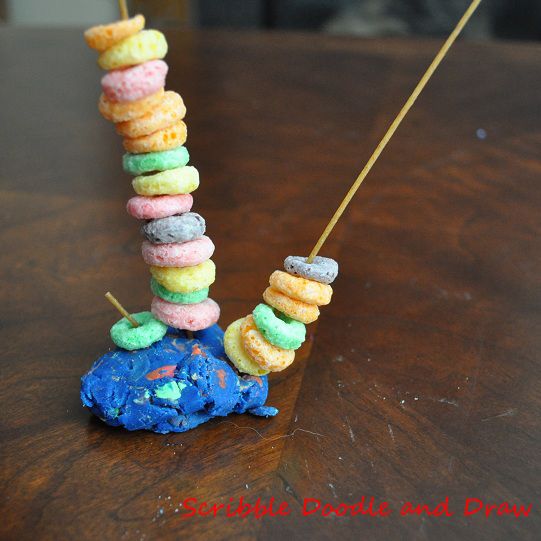 We practiced drawing shapes and letters. I filled resealable baggies with paint (and taped the top closed) and had the kids use Q-tips to draw shapes and letters on the bag. I use these all the time with my class, it's something I can pull out quick and the kids love them. We use them to practice pre-printing shapes, letters, sight words you name it!
Please note, this post contains affiliate links which means I get commissions for purchases made through links in this post. For more information about this please see our disclosure policy.